Web.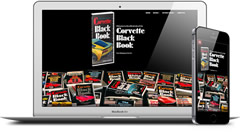 In this modern age, having a website that conveys your message well while looking great and working on mobile devices is important. Creating a site yourself can be time consuming and may not give you the results you really want. Your time is valuable, and it can be better spent on what you do best. That's where we come in. Think of us as your "personal site builder." Sort of like a personal trainer, but instead of working on your body, we work on your company's public image.
Print.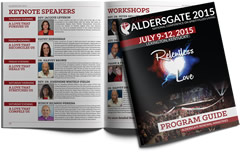 While having a great website is important, sometimes you need printed pieces. Maybe it's a brochure, or a conference program guide or a special marketing mailer. Sometimes you just need a new eye or a fresh idea to kick start your own designs. We can help you plan, design and execute printed pieces that get attention without losing your message.
Presentation.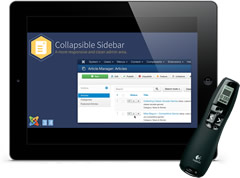 Anyone with a copy of PowerPoint or Keynote can put together a presentation. You might even get a nice template as a starting point. But putting together a truly great presentation is as much knowing what not to put on a slide as it is know what to put on a slide. Let us upgrade your presentation, create a brand new one, or even create a custom designed company presentation template for you.
View a Presentation Case Study
Web Maintenance Services.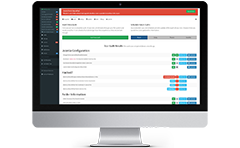 You've got a fancy, dynamic website...now what!? Let us help you keep it up to date, backed up and secure. We offer several maintenance packages that include keeping your site up-to-date, running off-site backups and monitoring for malware. We can also custom design a package just for you.
Our Services
Click on an item below to learn more
Dynamic Websites
We build most of our sites using Wordpress, though we do still work with Joomla! These systems let you (or us if you choose) manage your site from a web based dashboard. We create the site and teach you how to manage it. You can update text, add pages, even upload photos all through your web browser. We prefer to use Wordpress but can also build with Joomla! We're also open to investigating other systems if you have one you like.
eCommerce Sites
While eCommerce can be very complex, there are ways to make it easier. We work to find the right fit for you. We prefer Wordpress and Woocommerce, but we've worked with Opencart (a stand alone cart), Woocommerce (Wordpress), Quick2Cart (Joomla), J2Store (Joomla), and Mijoshop (Joomla Opencart port). Let us know what your needs are and we'll find the right cart for you.
Site Migration
Need your site moved to a new server and don't want to chance it yourself? We can handle backing up the site, moving it and even setting up your new server correctly.
Print & Logo Design
We don't just make websites! We can handle your printed pieces too. From business cards, to brochures to newsletters and conference program guides. We can handle just about any print job. We can also help you with branding and logo design.
Video, Webcasting & Event Services
Need some help managing the A/V at your conference? Intimated by the thought of doing your first webcast? Need a podcast or DVDs created from your conference sessions? We can handle it!
We've also got an extensive background in preparing Presentations for many of our clients. While we love to work in Apple's Keynote app, we can also clean up or create PowerPoint presentations for you.
Get Started
If you're ready to start talking about your web, print and presentation needs, give us a call at 614-946-8989 or email us at .
Did You Know?
We also offer Event Services. If you need help with tech at your event, want an expert on site or or just want help negotiating and sorting out what to order at your venue, we can help. We can even come and run your projection or webcast so you don't have to.