Case Study: Mobile Music Academy Website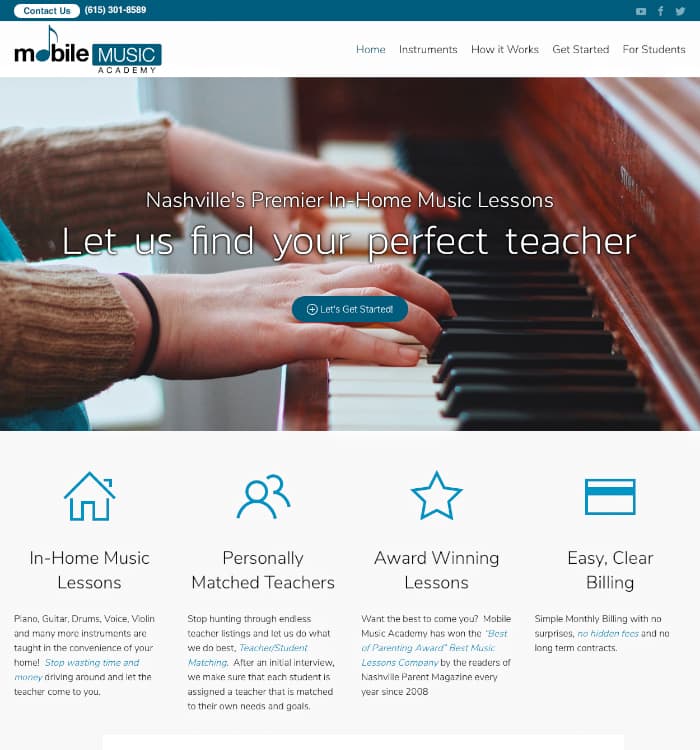 Client Name
Mobile Music Academy
Client Site
mmamusic.com
Project Type
CMS Based Website
Site Engine
Joomla!® 3.x
Project Goal
To replace an aging company website with something colorful and dynamic while getting the client message out clearly.
Solution
Since the old client site was already using Joomla, we stuck with that engine but upgraded the template and used a page builder to make it easier to layout pages and make changes at any time. We worked with the client to get exactly what they were looking for in a design, specifically the home page. We also shot and produced a testimonial video to help drive home the message.
We also implemented Google AMP for all the instrument pages to help with google ranking on mobile and then added caching and compression techniques to bring up the google page speed score.