Case Study: Corvette Black Book Website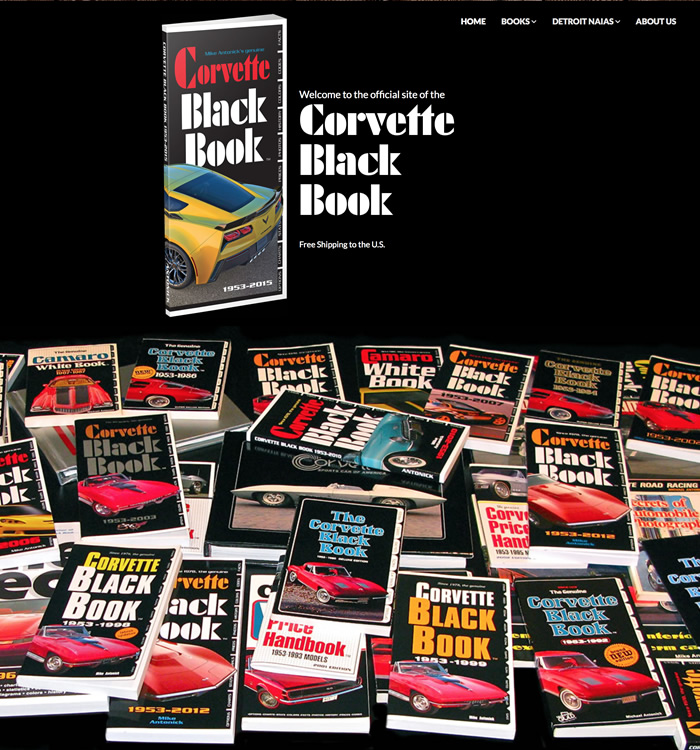 Client Name
Michael Bruce Associates
Client Site
corvetteblackbook.com
Project Type
CMS Based Website
Site Engine
Joomla!® 3.x
Project Goal
To replace a legacy html site with a modern, responsive site that includes a full back catalog of out of print books and to make it easy for the client to edit text and offer a monthly special.
Solution
We presented the client with a mock up and went back and forth on the layout a few times. The client made it clear that the book was the main focus of the site (not the cars), so we suggested that he lay out all his books on a table and shoot them for us. He loved the idea and quickly sent us several versions of this shot at various angles.
We started over with a much more simple design and chose the photo that would best fit the new design. With a large cover shot of the newest book (rendered in a 3d look), this made the book the main focus of the site.
Once the design was in place we created a catalog of out of print books that included a way to purchase them through PayPal. In addition we created a way for the client to choose a monthly special and set the price himself without having to call us to make the change.
Related product boxes were added to the side bar to upsell other products and a "blog" area was added to showcase reports the client writes each year about the North American International Auto Show.